SAP Fiori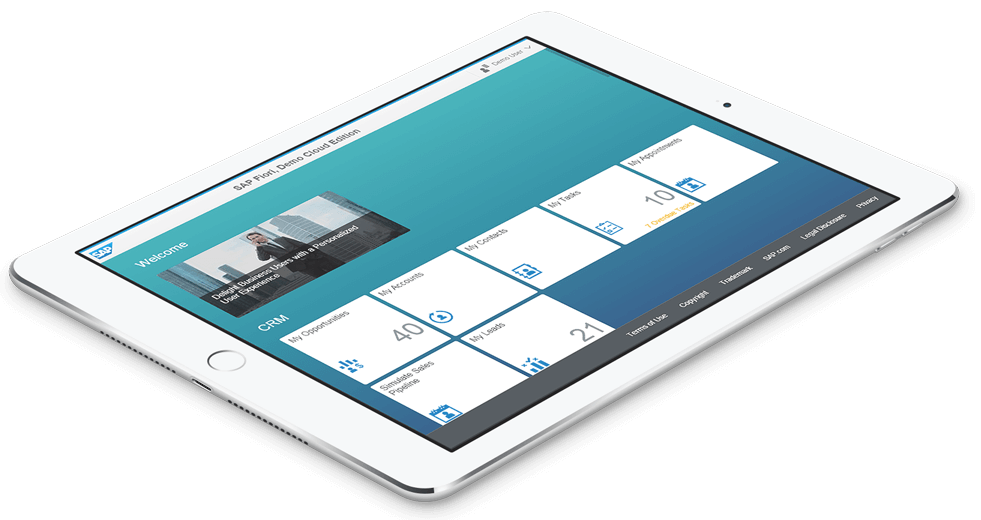 SAP Fiori is that provides the porting of applications on mobile devices. SAP Fiori enables applications to be used on desktop computers, tablets and smartphones and it supports HTML5.
---
Fast and Easy to implement
Based on your requirements we can implement your SAP Fiori solution between 4 and 8 weeks.
Implementing Standard Apps
Other than creating your own Fiori App, we can also help you with implementing standard Fiori applications for HANA or any other conventional database
Instant Productivity Boost
SAP Fiori provides instant access to your company's ERP functions via web allowing you to do your job from everywhere at any time
Free Fiori Prototype App
Using the latest technologies we can quickly create a mock-up application based on your needs so you can have an instant visual idea/ realization about your Fiori App.
Role based processes
Based on the employee role at your company SAP Fiori provides only the necessary information through a consistent, intuitive platform to execute the daily work.
Seamless integration
Enable your SAP systems for SAP Fiori Environment that contains: landscape/launchpad configuration, gateway connection, gateway setting etc.
---
Are you interest about it?